This article was originally posted here, by Joan Torres on against the compass. Please checkout the original reference:
70 Things to know before traveling to Pakistan
Total transparency! If you like my website and found this post useful, remember that, if you any product or service through any of my links, I will get a small commission at no extra cost to you. These earnings help me maintain and keep Against the Compass going! Thanks 
Visa for visiting Pakistan
1 – You can't get a visa on the road – As a rule of thumb, a Pakistani visa can only be applied for from your home country or place of residence.
2 – Visa requirements – Requirements vary from embassy to embassy and, occasionally, they even vary from consulate to embassy. For example, the Consulate in Barcelona doesn't require an LOI, whereas the Embassy in Madrid they do.
In any case, typically, they would require a flight itinerary and an LOI. Just get in touch with the Pakistani Embassy in your home country and ask them for further details.
3 – Price for a visa – It all depends on your embassy, as well. I hold a Spanish passport and am a Catalan resident, so I  could apply at the Consulate in Barcelona, which only cost me 27€. In Madrid, they charge double at least and, as far as I understand, UK passport holders pay up to 100USD.
4 – How to get  LOI – Update June 2018 – Most embassies will require a Letter of Invitation from a registered tour operator, some of them being more strict than others. However, lately, most tour operators will not issue an LOI unless you book an entire (or partial) tour with them, which really sucks. Getting an LOI for Pakistan is a topic by itself, so I suggest you read the following article from my friend Will, which includes a few tricks you can do: Letter of Invitation for Pakistan
5 – Visa extensions can be easily done in major cities – There are passport offices in Karachi, Lahore, Islamabad, Peshawar, Chitral, Gilgit, and Skardu. Update December 2017: Some reports say that it is not possible to extend it in Gilgit anymore and the easiest place to do it is in Lahore. Some travelers also don't recommend to do it in Islamabad, as there are more restrictions and it takes longer.
6 – Visa extension rules – Seriously, every person traveling to Pakistan will have a completely different experience when they try to extend their visa. The reason is that rules are not written and it will all depend on the person who is behind the counter on that specific day. Welcome to Pakistan. However, most travelers claim that Lahore is the easiest place to do it.
Nevertheless, some people claim that they had to wait for 2 weeks to get the extension while others just a few days. Moreover, some people got an extension only for the duration of their current visa, while others got 5 months. What seems to be a constant is that you can only extend it a few days prior to your expiring date, but not before. For more information, read this post from my friend Alex: Extending your visa in Lahore
7 – Extending your visa at the airport – Update June 2018 – If you are leaving Pakistan through the airport, apparently, now it is possible to make the extension at the airport itself. There is a sign claiming that, if you overstayed for up to 2 weeks, the extension will be free of charge. If you overstayed between 2 weeks and up to 1 month, it will cost 50USD and, more than that, for up to 2 months, it will cost 200USD.
Supposedly, this is valid at all the international airports. Being Pakistan, I would not be entirely sure about this new rule but there is one traveler who commented below and says that, at least, this is true at Lahore's airport! He overstayed for 6 days and wasn't charged! If you have further information, let us know in the comments section!
8 – Overstaying and leaving overland- Again, everybody will have different experiences here. The official information says that, if you overstay for less than 15 days, you will have to pay a small fee. However, I overstayed for 5 days and, at the customs, when I said that I didn't have any money, they let me go with a smile. Please note that I left through the Pakistan-China border, at Khunjerab Pass
9 – Transit visa – NEW! From November 2017 – Apparently, you can now apply for a 15-day transit visa in Tehran, if you travel to Pakistan overland from Iran. However, be aware that it may take you quite some days to make your way from Tehran to Pakistan and, once you get into any major city where you can apply for a visa extension, take into account that extensions are not 100% guaranteed.
Only use this option if you can't apply for a visa from your home country. Additionally, most likely, they will ask you for a letter of recommendation from your embassy, so remember that as well. Reports say that it takes around 4 working days.
10 – Visa on arrival – New update January 2018 – The following 24 countries can get multiple-entry 30-day visa on arrival at the airport: United Kingdom, the United States, Canada, China, Japan, France, Germany, Italy, the Netherlands, Spain, Sweden, Norway, Denmark, Greece, Belgium, Austria, Finland, Iceland, Korea, Portugal, Singapore, Thailand, and Luxemburg.
However, you can only use this option if you book your trip through a designated tour operator. Please note that, as of June 2018, nobody has been able to prove this, as the list of valid tour operators is uncertain.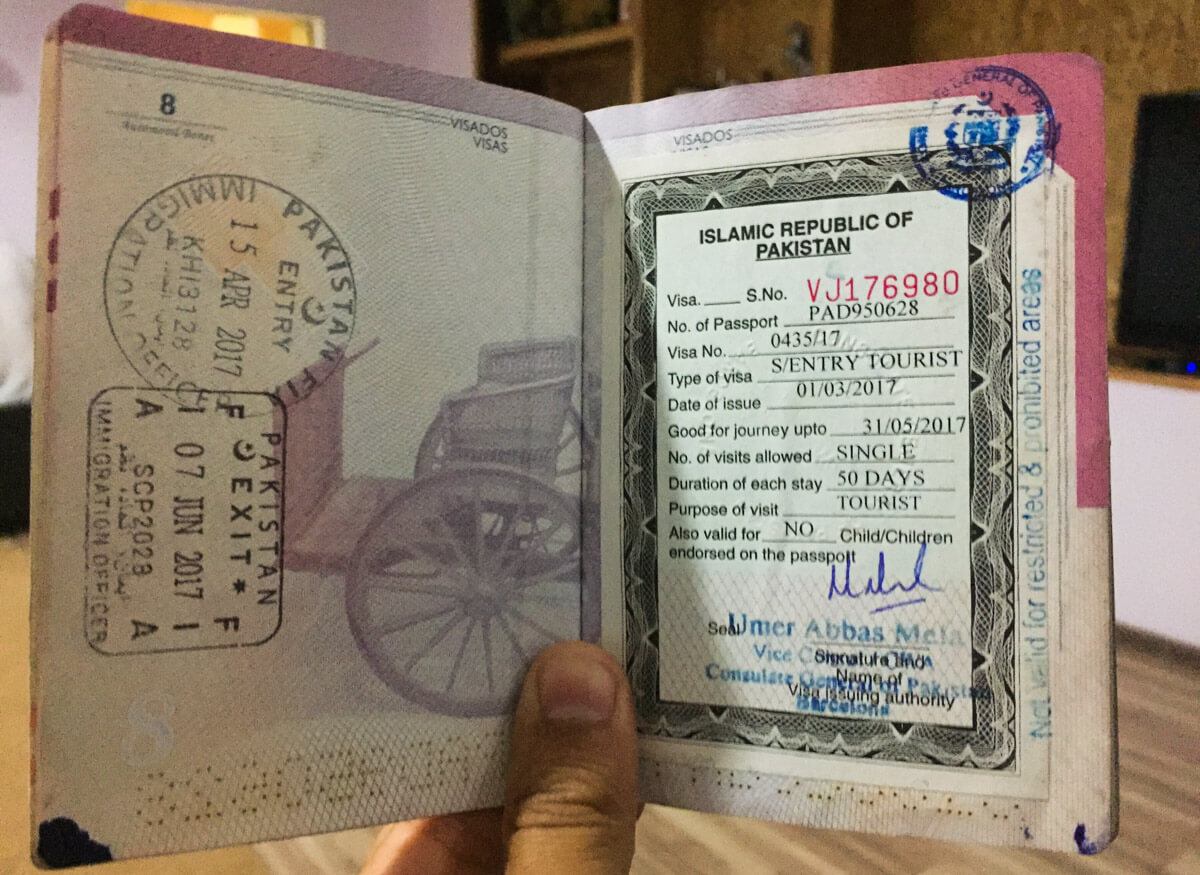 Travel insurance for traveling in Pakistan
11 – Your regular travel insurance such as World Nomads (finally) covers Pakistan – And there are two reasons why I think World Nomads is the ideal insurance for traveling in Pakistan:
The basic plan already covers trekking up to 6,000 meters (note that, in Gilgit-Baltistan, it is very easy to reach 4,000-meter base camps.
They provide with unlimited medical expenses (Pakistan
CLICK HERE TO GET YOUR FREE QUOTE FROM WORLD NOMADS
12 – However, it doesn't cover unfortunate events related to war, terrorism, kidnapping and stuff like that – In my humble opinion, Pakistan is mostly safe but safety is a subjective topic and, if that is a concern for you, perhaps, you should consider buying a travel insurance specialized in high-risk destinations, like First Allied.
Their policy covers any terrorism-related accident and, seriously, their basic policy is very cheap. However, apart from those unfortunate events, First Allied is very limited when it comes to trekking, medical expenses for getting sick, etc., so if you want to be 100% covered, it should complement your World Nomads insurance.
CLICK HERE TO GET YOUR FREE QUOTE FROM FIRST ALIED
For more information and options, read: How to find the right travel insurance for Pakistan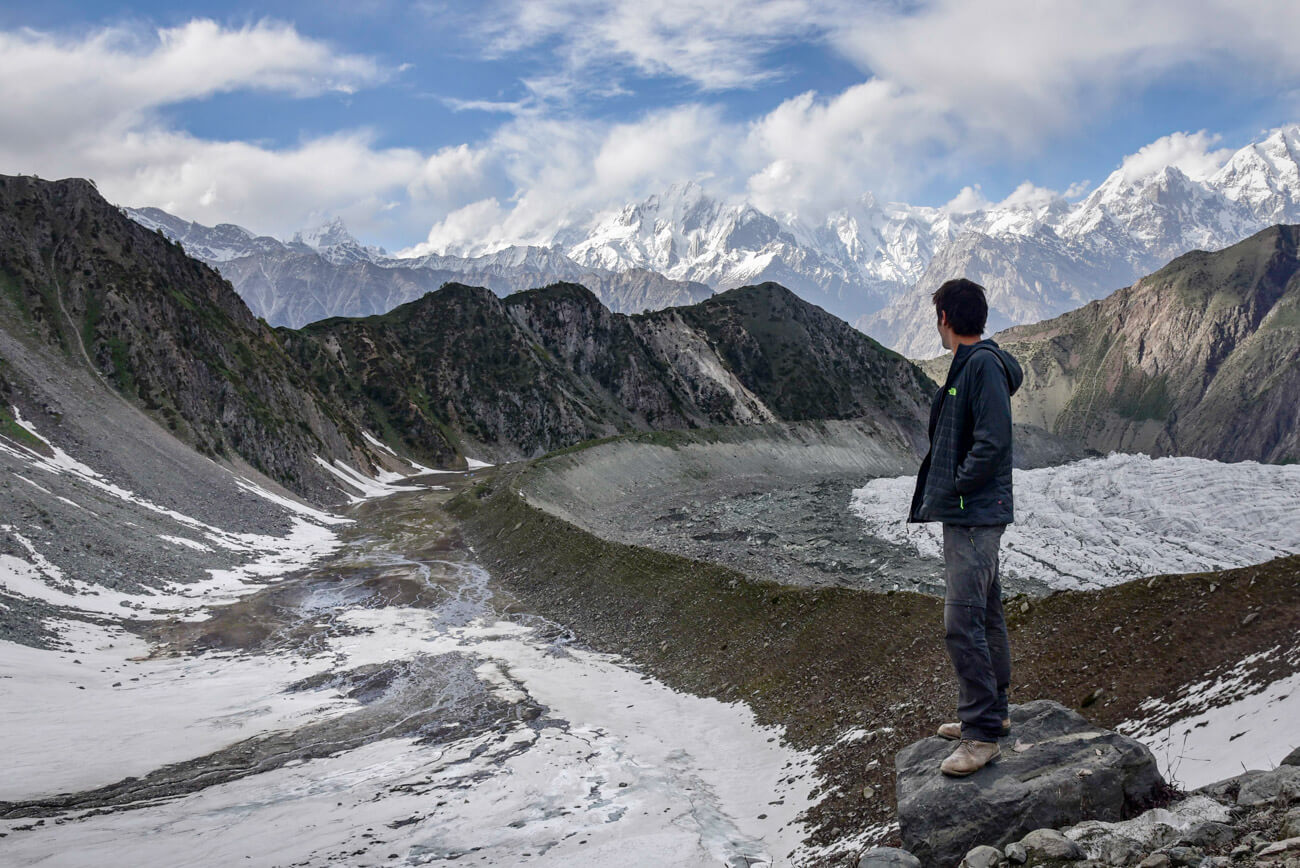 Cultural behavior and facts when traveling in Pakistan
13 – Urdu, which is like Hindi, is the official language – However, each region has its own (or several) local languages, so different from each other. English is widely spoken among educated people.
14 – Pakistan is one of the most ethnically and culturally diverse countries – From the South Asian looking people of Punjab and Sindh; to the people of the Pashtun areas, closer to Iran or Afghanistan; the pagan culture of Kalash; the Shias from Gilgit and Nagar; the Ismailis of lower Hunza and the Wakhis (and also Ismailis) of upper Hunza. Traveling in Pakistan is like traveling in several, different tiny countries. It's fascinating.
15 – Remember, you are the guest – People tend to say that, in Iran, Sudan and Iraqi Kurdistan, you find the most hospitable people in the world. Well, clearly, they haven't visited Pakistan. Whereas it's true that these countries are very hospitable, Pakistanis bring it to the next level. In this country, you are the guest, which means that the locals strive for you to have the best possible time in their country or region.
16 – The hospitality can even be overwhelming – During your trip in Pakistan, you'll be invited for lunch, dinner and even to stay at people's houses so many times that, on many occasions, you will have to refuse. After your refusal, they will insist once again, over and over. They will also insist on carrying your bag and offering you food one hundred times even if you say that you are full. These are their cultural rules and you are the guest.
17 – So overwhelming but just don't get angry – One day, some random men who I had never seen before came to my hotel at 7:30 am in the morning, knocking at the door of my room, waking me up from a very good sleep. Apparently, they heard that there was a foreigner in the village, so they just wanted to hang out with me. I got a little bit angry, continued sleeping but then I kind of felt bad, as all they wanted was to show me around the village.
18 – Paying for meals – For some reason, Pakistanis always want to pay for your meals to the extent that it gets awkward. I personally didn't like it, especially when I could see that the local people didn't have much money. If possible, try to back them up.
19 – Wearing a Shalwar Kameez – The traditional Pakistani dress, which 80% or 90% of Pakistanis wear, is called shalwar kameez. Should you wear it? It's not compulsory but, if you do, the locals will really appreciate it, especially in the Pashtun areas.
20 – Islam – Pakistan is the most conservative country I've ever been to. You should be careful and always respect their rules. If you do, they will also respect you and you will have the best time in their country.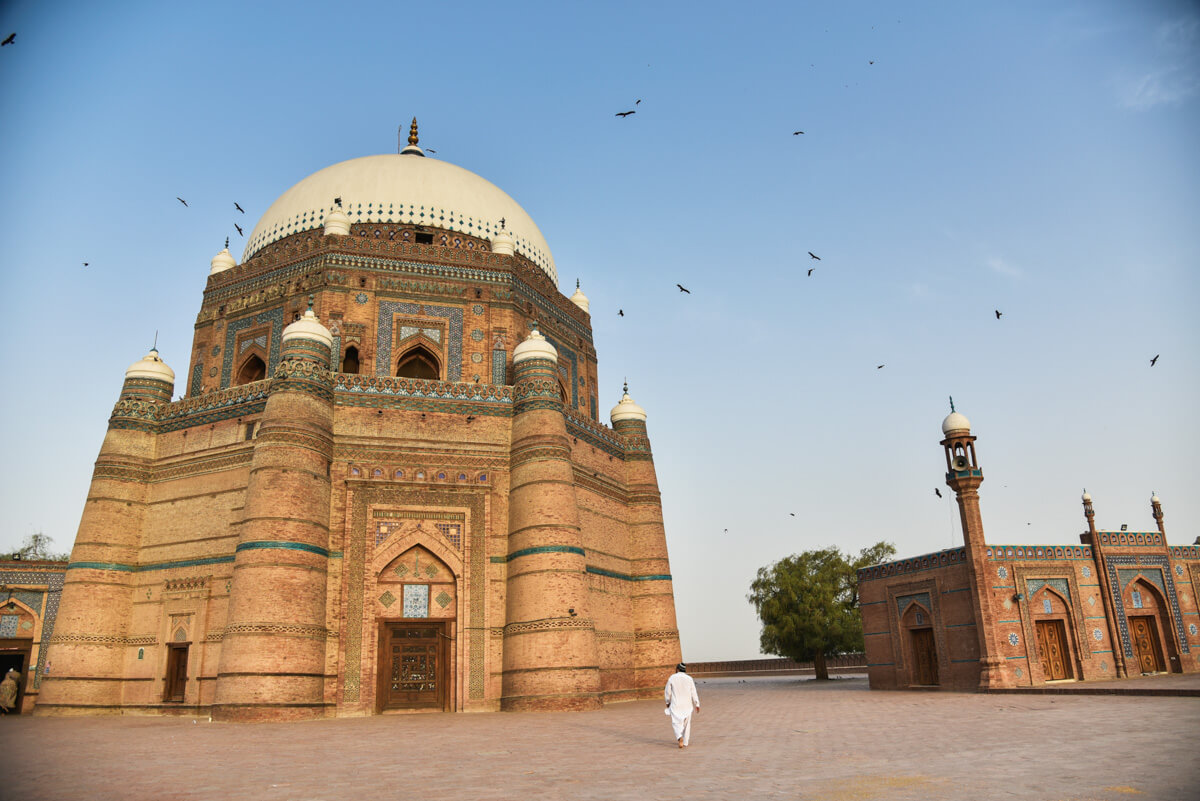 Useful books for traveling to Pakistan
21 – Best travel guide – Pakistan Traveller – This is the most up-to-date and ultimate guidebook about Pakistan. 256 pages full of maps and endless travel tips. The author, Tim, is an Australian man who has visited Pakistan 10 times since 2006. The guide is available in different formats, including Full-color paperback, Budget Paperback, and ebook. A must-have!
Click here to check prices on Amazon
22 – To know about the culture – Pakistan – Culture Smart!: The Essential Guide to Customs & Culture – Culture Smart! is a well-known collection of books that make deep introductions to the culture and customs of many countries. In this book, they give a great analysis of the complexity of the culture and sub-cultures in Pakistan, so you will have a great understanding of the cultural etiquette beforehand!
Click here to check prices on Amazon
23 – For more political background – Pakistan, a hard country – This award-winning book will give you a deep understanding of the situation in Pakistan nowadays.
Click here to check prices on Amazon
24 – Overcome language barriers – Urdu-English phrasebook – Most educated people speak good English but, if you plan to go to remote villages or the mountains, you will need knowledge of Urdu to communicate with the locals.
Click here to check prices on Amazon
25 – A classic – Pakistan Lonely Planet Guide – It is really outdated but, if you like to collect Lonely Planet guides, perhaps you would like to buy it. In any case, history, maps, and other traveling information never gets outdated!
Click here to check prices on Amazon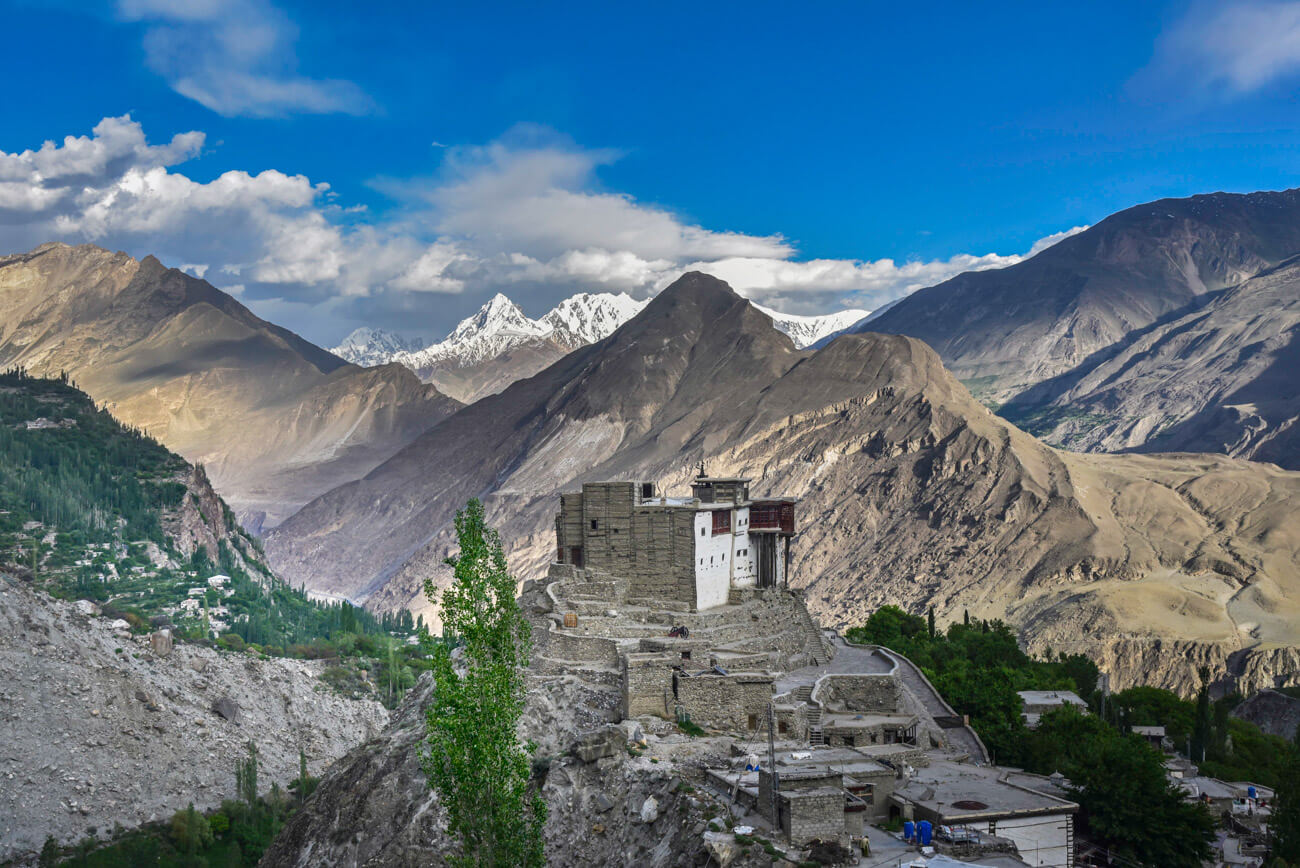 Security and safety when you travel in Pakistan
26 – Pakistan is not dangerous but you should be cautious. You might have read from other blogs that Pakistan is one of the safest countries in the world. Personally, I wouldn't say that. Whereas I think that Pakistan is not a dangerous country, in some areas, it's better to be cautious, especially in the region bordering Afghanistan.
27 – Police are there to help you. Throughout your Pakistan travels, you'll be continuously interrogated by dozens of different policemen and people from the army. Who are you? Why are you here? Where are you going? Unlike in other countries, in Pakistan, the police and military are pretty cool and, for your own security, they are commanded to ask you these questions.
28 – You will have to register at more than 100 security check posts. I am not kidding. During my 56-day trip in Pakistan, I had to register more than 100 times at different army and police check posts. Sometimes, to get from one destination to another, I had to register more than 10 times! At each check post, you have to get off the car or bus and write down all your personal information in a notebook. This will slow down your journey considerably.
29 – Bring one thousand passport & visa photocopies. It's good to bring loads of photocopies because, at some check posts, if you have a passport copy, you don't have to get out of the car. Otherwise, you are going to waste your time.
30 – Occasionally, you get a personal guard, for free – Again, not kidding. For security purposes, in some areas, you will get a personal armed guard. Sometimes, you might have to pay for his meals but, according to the police, you are not forced to. It's up to you. For more information, read my post: Is Pakistan safe?
31 – Having a personal armed guard seems kind of cool but, to be honest, it's not that much – The first time you get an armed guard you get kind of excited. WOW! I have a guard who carries an AK-47 for just myself! However, after half an hour, you might start hating him because he will put you under a lot of restrictions.
32 – Women traveling solo is more common and safer than you think – Women tell wonderful things about their experiences during their journeys through Pakistan. I'm not the most qualified person to talk about this topic but my friend Alex has written this wonderful post: Is it safe for a woman to travel in Pakistan?In addition, the Broke Backpacker has also written this magnificent women's interview.
33 – Pakistani intelligence is the best secret service in the world – One of the reasons why Pakistan is not a dangerous country is thanks to the Pakistani intelligence, which is considered the best intelligence corps in the world, even better than the CIA. Be aware that they are watching your steps and they will always know where you are. I remember that, while hiking around a remote area in the Astore Valley, a man wearing a salwar kameez (the traditional Pakistani clothes), came to me and said, "You are the Spanish, right?" Yes, he was from the Pakistani intelligence.
For further information on safety, including which areas are the safest, read my post: Is Pakistan safe?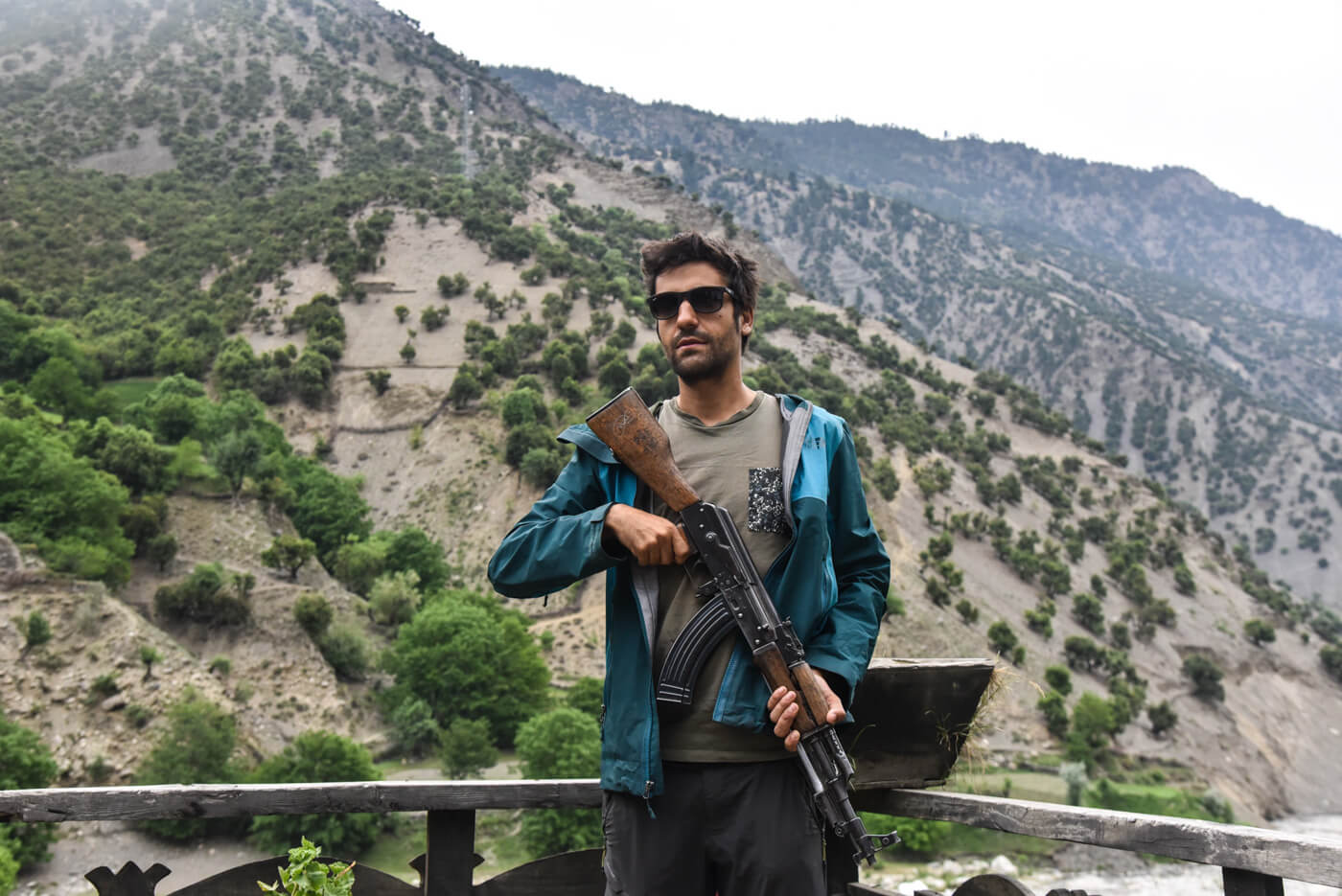 Bureaucracy and permits for your trip in Pakistan
34 – Don't trust any source of bureaucracy information, not even Against the Compass – In Pakistan, rules are not written and things are constantly changing. Places which no longer require a permit, might require it overnight, by the next day it was changing it back again. A military guy told me once that, when this happens, it's because they are suspicious of some Taliban or terrorism activity. This information doesn't flow throughout the country, so you will see that everyone (including national police, local police, the Army, the locals, travelers and blogs) will always have a different opinion. Don't trust anyone. Check it yourself, once you're on the ground.
35 – In Pakistan everything is possible – If there is something valuable I learnt during my trip in Pakistan, it is that, as in any corrupt country, everything is possible and it all depends on your contacts. If you know the right people, you can do absolutely everything you want, including visiting forbidden areas without a permit.
36 – What is an NOC? – A No Objection Certificate, which is basically, a permit required for certain restricted areas.
37 – How to get an NOC – The best way to get an NOC is through a local with contacts. If you don't know any local, contact your embassy, but it can take up to 4 or 5 working days to proceed. Furthermore, Ishan, from SWAT Valley Backpackers can get it for you.
38 – When do you need an NOC – As I said before, don't trust any source of bureaucracy information. During my trip in Pakistan, a friend of me was required to get an NOC to use the road between Timargara and Chitral. One day later, I tried to use that road but the NOC was not required anymore. However, officially, you would need an NOC to visit Balochistan, the Khyber Pass and Tribal Areas and Kashmir.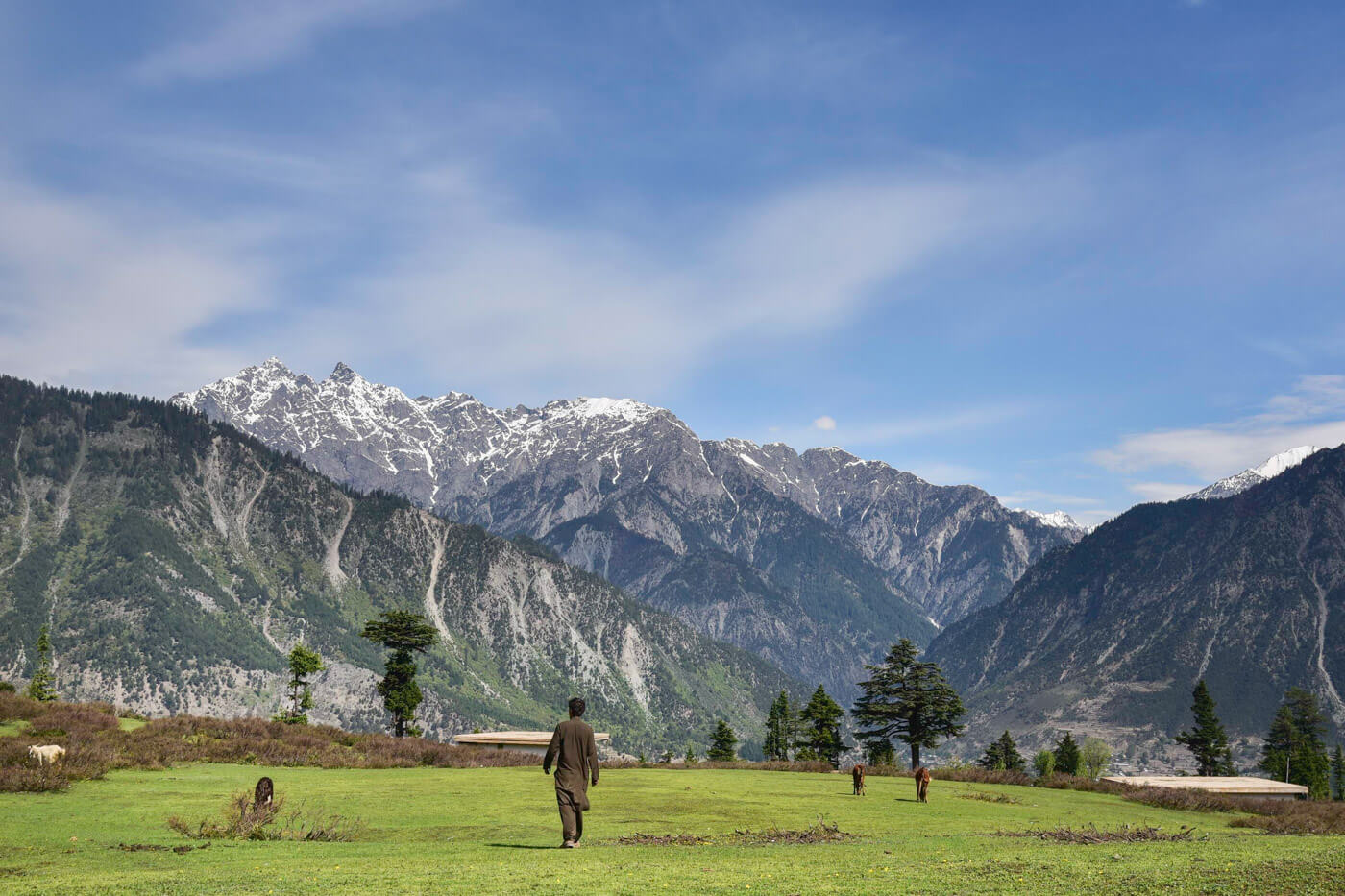 Prices and money
39 – It's pretty cheap – You can easily travel in Pakistan for less than $20 a day, sleeping in private rooms and eating 3 meals outside.
40 – Everything is negotiable – Everything can be bargained for, especially the hotel rooms. Expect to pay different amounts from other guests.
41 – Always come with a reference – During your trip in Pakistan, contacts are very important and that's why in either hotels or trekking tour companies, if you come referenced by a local, you will get a better price.
42 – A cash economy – Pakistan barely believes in credit cards. Bring cash.
43 – Pakistani Rupees are the official currency – At the time of writing, 1USD = 100PKR, which makes it pretty easy to convert.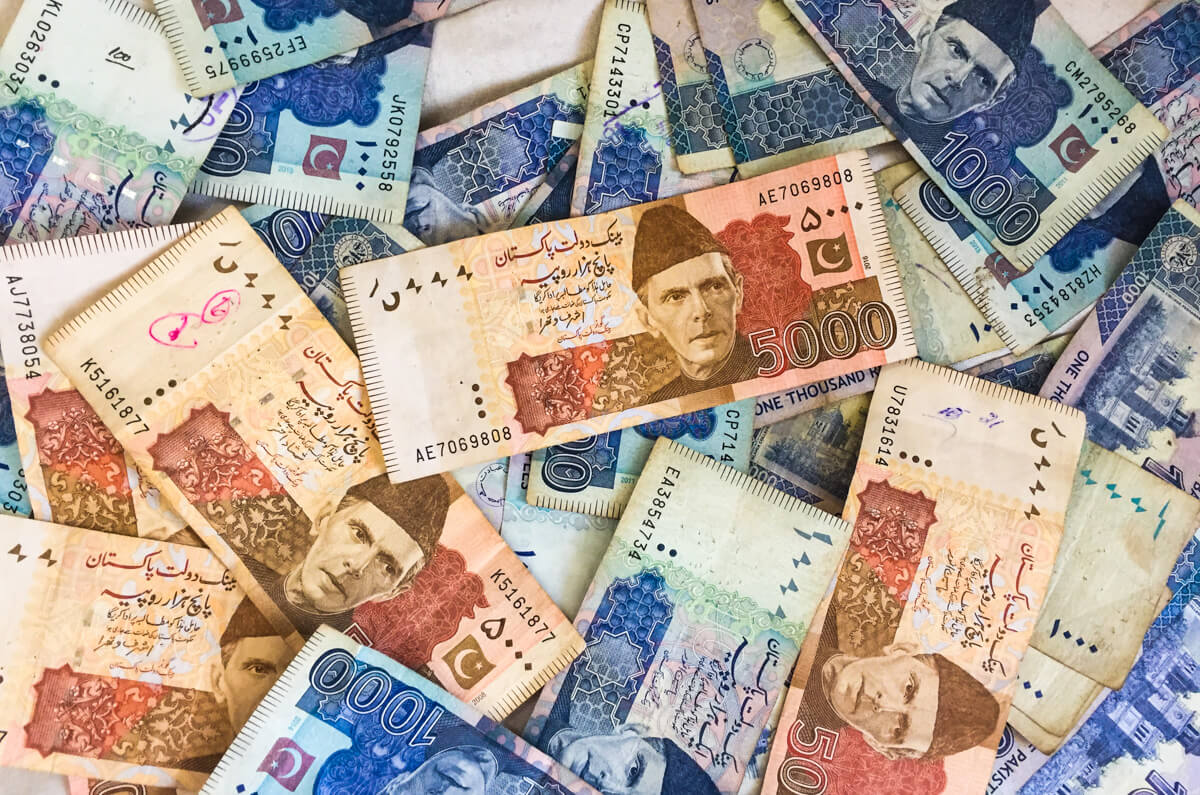 Internet and calling
44 – Internet – Except in Gilgit-Baltistan, the internet works reasonably well throughout the country
45 – The Chinese are about to introduce optical fiber – Apparently, by the end of 2017, the Chinese will have introduced optical fiber to Gilgit-Baltistan so, hopefully, the internet will work properly in this area as well.
46 – Get ZONG – Don't think further. ZONG is the best mobile operator, especially in the northern areas. Except in the Kalash Valley and some remote areas in Upper Hunza, ZONG has the fastest internet.
47 – Tell a local to sign up for you – The downside of ZONG is that, as a foreigner, you need to go the central office and pay quite a lot of money to sign up for it ($20 or $30). Tell a local to sign up for you, so you'll just pay $7 for a SIM Card plus 1 month's worth of data and calls.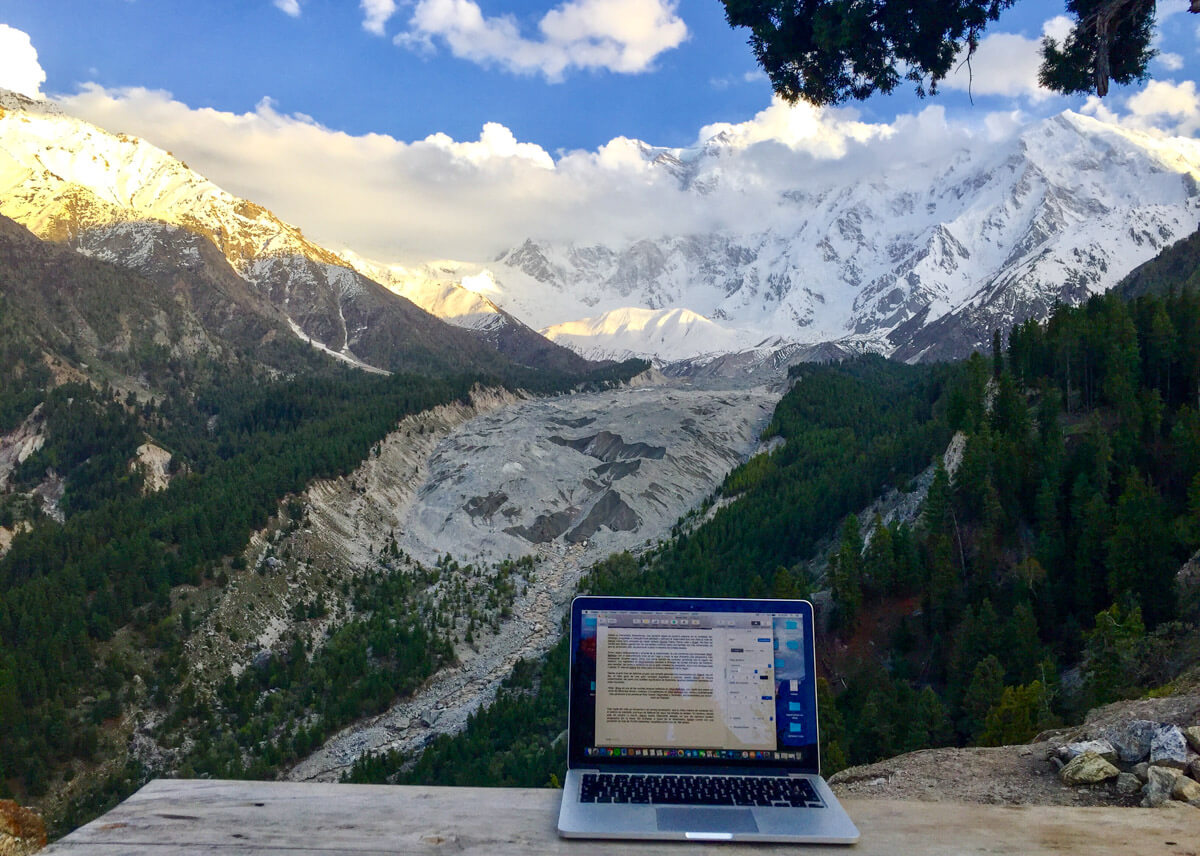 Transportation for traveling around Pakistan
48 – You'll get used to the mountain roads – Most mountain roads are very scary as they are extremely narrow and built on insanely high cliffs. Don't panic. You'll just get used to them!
49 – You will learn to be patient – In absolutely almost every long bus journey I took, we had a breakdown. Sometimes, we were stopped for two hours! And one day, we stopped because the bus ran out of gas! Can you believe it?
50 – Public buses & minivans go everywhere – Like in most developing countries where most people can't afford to buy a car, buses and minivans travel to even the remotest areas in the country. In Sindh and Punjab provinces, Daewoo is the most luxury bus. For traveling to Gilgit from Islamabad, you should definitely take NATCO VIP Bus ($17). Don't worry, is not that VIP.
51 – Train – In Sindh and Punjab provinces to Peshawar, you can move around by train. There are different train companies but you should always take the private ones, as they are more punctual. Use AC standard, as it is the one used by the Pakistani middle class. It's not expensive, not smelly and comfortable enough.
52 – Psychedelic trucks are a way of life – Everybody falls in love with the trucks in Pakistan, as they are so particularly decorated that they are a blessing to your lens.
53 – Hitchhiking is too easy – It's so easy, that sometimes, it's faster and easier than taking public transport, especially on the Karakoram Highway (from Gilgit to Khunjerab Pass). Everybody will want to pick you up! As a general rule, on the KKH, I didn't hitchhike on motorbikes (there are so many accidents) and cars with women inside.
54 – Plane is pretty convenient – Traveling by bus from Islamabad to the northern areas, including Chitral, Gilgit and Skardu takes ages (from 15 to 20 hours). There are flights connecting Islamabad with all these cities. Tickets cost up to $100, approximately. Book your flights here. Please note that, for flying to and from Gilgit, you must book several days (even weeks) in advance. Also bear in mind that many flights get canceled due to the weather condition.
Read: 80 Tips for traveling to Iran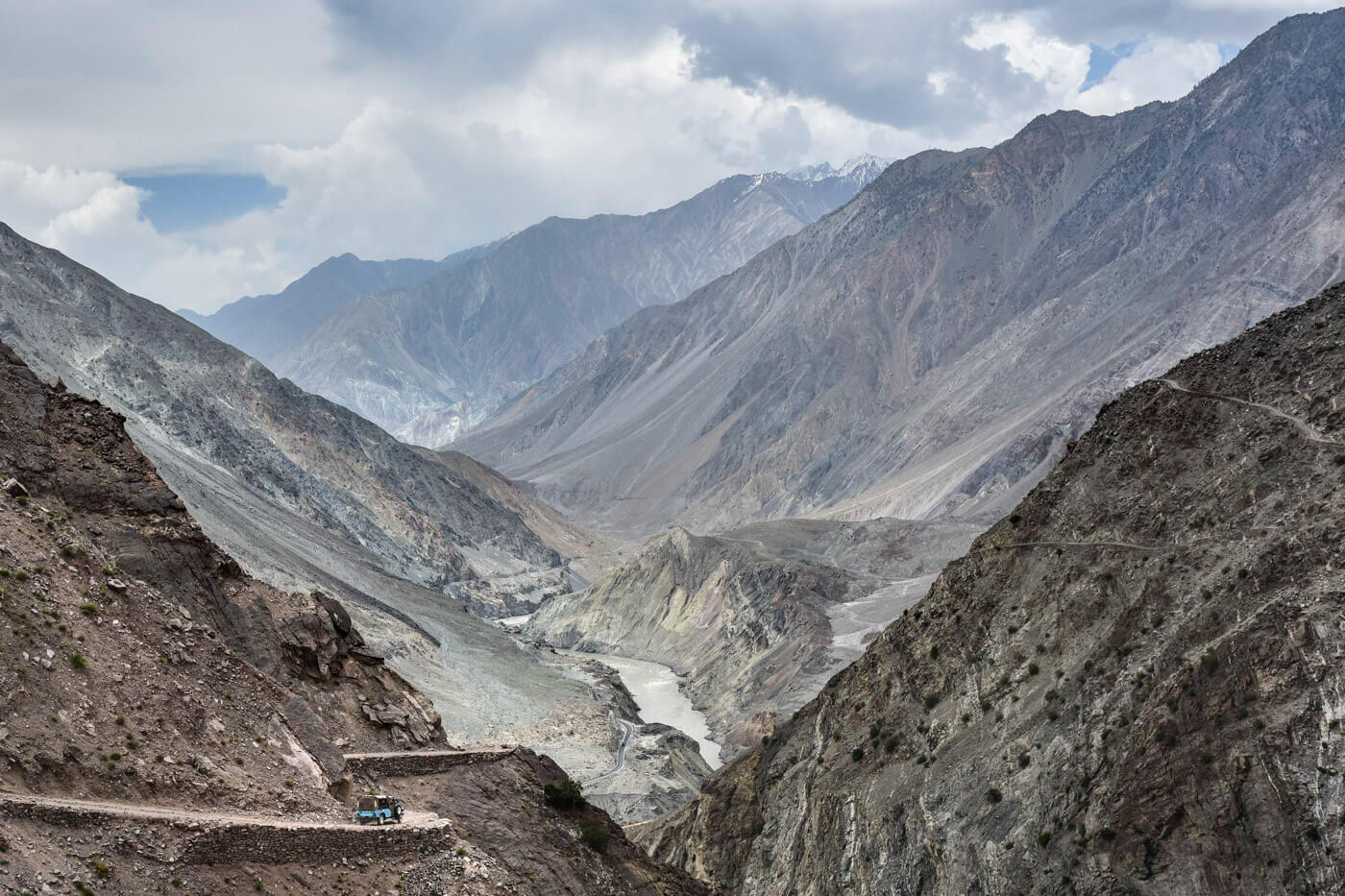 Trekking in Pakistan
55 – The most accessible mountains – Nowhere else in the entire world, will you be able to trek to the base camp of an 8,000 meters high peak summit in only two days. Even if you are a beginner trekker, you can do short treks and be able to enjoy the most awesome mountains!
I have written two reports of 2 of some of the treks I did:
Trekking to Fairy Meadows and Nanga Parbat
Trekking to Rakaposhi base camp
I'm currently writing a generic trekking guide, which will be shared soon. Stay tuned.
Food, drinks, and alcohol
56 – Food is extremely oily – Pakistanis love oil too much. They put tons of it in absolutely every meal, including in the steamed rice, which they will always fry afterwards. When you are in a restaurant, always ask for half fried.
57 – It's almost dry – In the Sindh province and Islamabad, you can find liquor stores. In the rest of the country, alcohol is only available on the black market, but most locals (who drink) can get it for you easily.
58 – Expect to have ten cups of chai a day – Chai, which is tea with milk, is a way of life in Pakistan and a sign of hospitality.
59 – Tap water, watch out! – Don't dare drink tap water. In the northern part of the country, the locals will tell you that the tap water is good, as it comes from the mountains and glaciers. This may be true, but I still got sick when I drank from a mountain fountain. Always use a water purifier.
60 – You'll get sick – I don't know anyone who didn't get sick in his stomach during his trip in Pakistan. Try to avoid salad, food stalls with flies (they are hard to find) and don't drink tap water.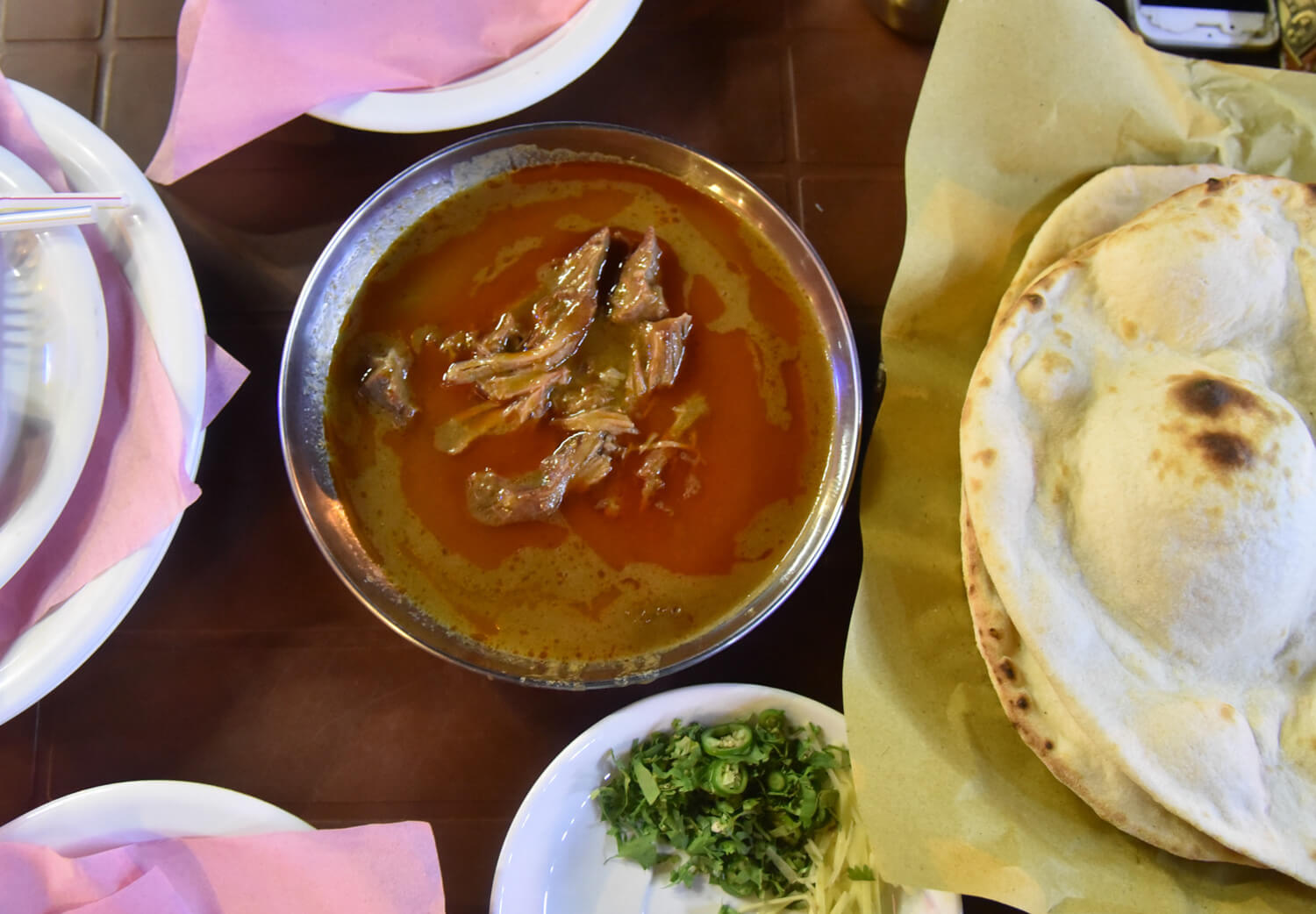 Accommodation during your visit in Pakistan
61 – Prices can be negotiated to the extreme – Whenever they tell you the price, ask if they have a cheaper room. Seriously, on many occasions, I managed to get half of the initial price.
62 – If you are on a budget, always ask if they have a dorm – Surprisingly, many hotels have dorms and they don't tell you until the end of the negotiation. The good thing is that, since there are not many backpackers, you are most likely to get the dorm just for yourself!
63 – In most of Pakistan, you are covered – In Pakistan, there is a lot of domestic tourism, so most touristic areas are filled with hotels for absolutely every budget, from hostel to mid-range and luxury rooms.
64 – But it may be harder to find decent accommodation in the rest of the country – In cities like Peshawar, Karachi, Multan, and basically anywhere outside of Swat Valley, Chitral, Northern areas, Islamabad and Lahore, finding decent (budget) accommodation may be challenging.
65 – Couchsurfing is quiter popular! – There are loads of profiles, especially in the big cities.
If you want to know all my hotel recommendation per city, read my Pakistan Itinerary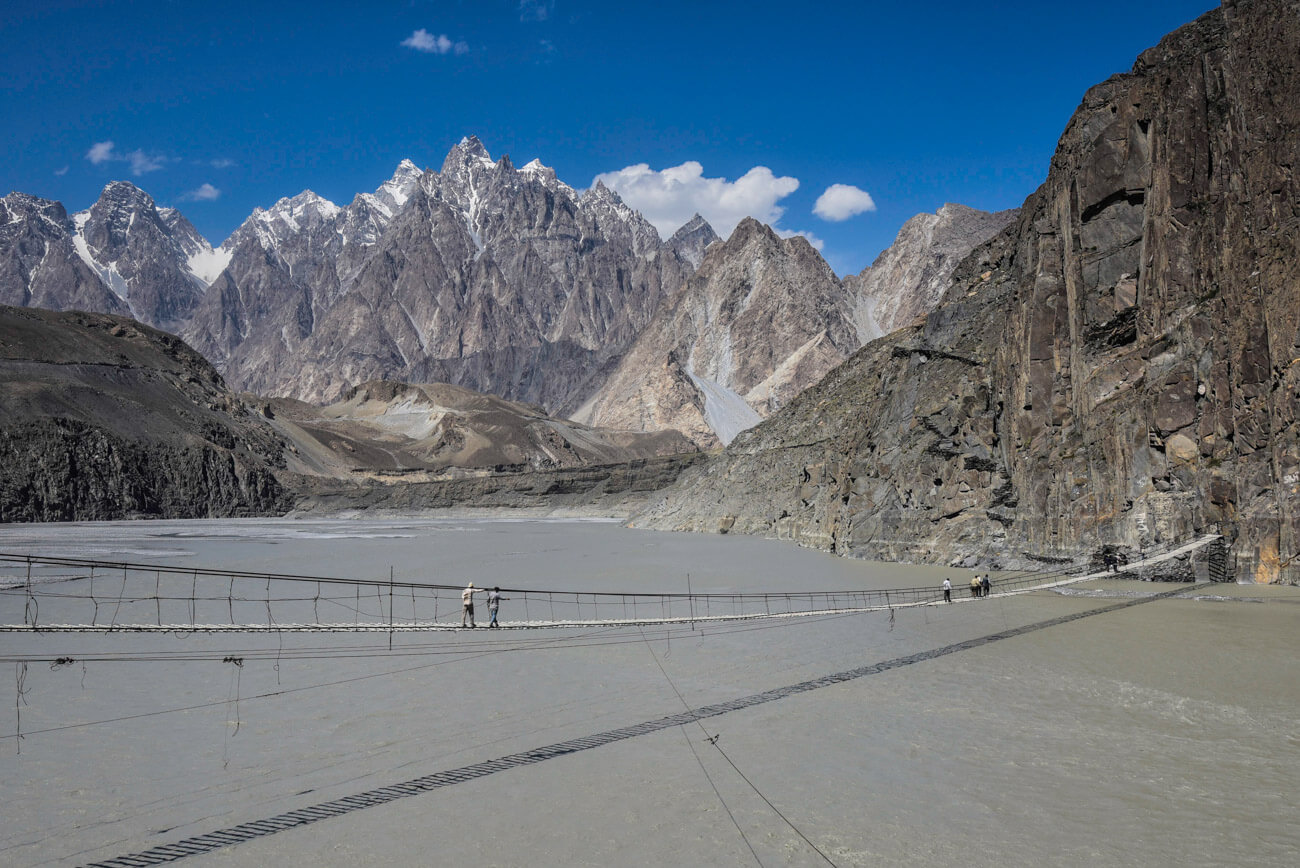 More information you need to know for traveling to Pakistan
66 – When to travel to Pakistan – Most travelers come to Pakistan because of the mountains. However, these are only accessible from mid-April to mid-October. For the rest of the year, they become isolated, due to the heavy snow. On the other hand, if you want to visit the Sindh and Punjab provinces, you must come in winter, from November until February, when the weather is cooler.
67 – Border crossing in Pakistan – You can enter or exit from China (here's my report), India (read this post from the Broke Backpacker) and Iran (read this post from Lost with Purpose).
68 – Sign up to the Backpacking Pakistan Facebook Group– If you want to get up-to-date traveling information from travelers who have been there recently, this group is quite useful, plus is also a great place to meet other travelers who are traveling in Pakistan at the same time as you.
69 – Sign up to The Karakoram Club Facebook Group – With over 80,000 members (mostly Pakistanis) this is an awesome forum to meet locals, who will provide you with local tips, as well as a chance to meet up with them. Thanks to this group, I've made a couple of very good local friends! One note: ignore the people from this group who wants to sell you rubbish.
70 – Remember that in Pakistan you need friends – Pakistan is not an easy place to travel around. From booking buses to getting permits, friends are crucial for a country where rules are not written. The Karakoram Club is a great place to make local friends. In big cities, especially in Lahore, Islamabad, and Karachi, Couchsurfing is also a big deal. Both sites helped me immensely.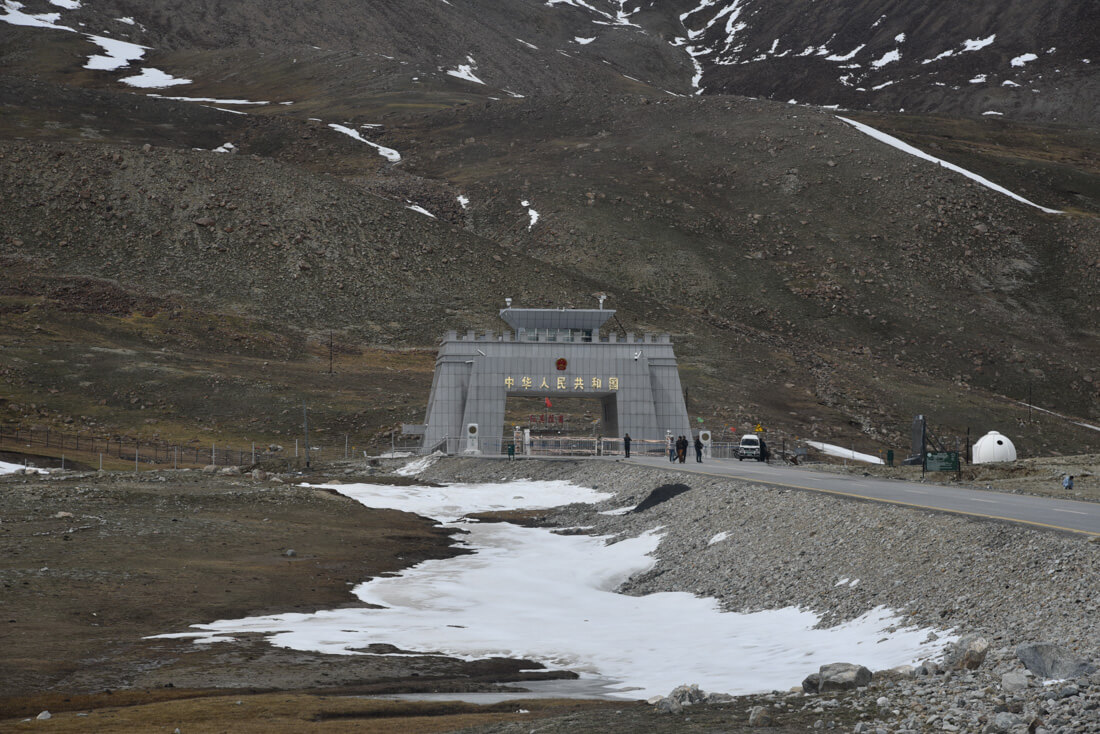 More resources
Here you can read all my guides and articles about Pakistan
Are you traveling to Iran? Here you can also see all my articles and guides to Iran
And if you are traveling to Central Asia, don't forget to check all my guides to the Stans